In June, I was invited to participate in a one-day workshop as a member of an expert panel for the The Open Source Software Health Index Project. The subject of software citation came up at lunch with other panel members, and someone suggested that because of the limit on references in prestigious publications, citations for software may be dropped to make room for article citations. This surprised me, since I know that several highly-regarded journals have published articles on the importance of research software, have edited their author guidelines to include more and better information on citing software properly, and have improved how citations to ASCL entries, for example, are treated to ensure their proper capture and tracking by indexers.
So I wrote to editors at a number of prestigious publications such as Nature and Science to ask whether their publications might consider exempting software citations from the reference limits. The prompt replies stated that there is no need to do so: there is room for essential references, and even if there are (soft) limits on the number of references in the main text in the print journal, they are unlimited in the online supplementary materials, the reference list appears in full on the website (the version that has the most readers), and all are picked up (or at least made available for ingestion) as citations in bibliographic databases.
Here is a case in point: this Science paper was printed with a limited number of references, but all 113 appear in the online version, and 92 of them were captured by ADS. Those not captured by ADS include one of the four software references, which is only a link to a website, and other references that are similarly not formatted well for tracking or are to resources ADS does not ingest.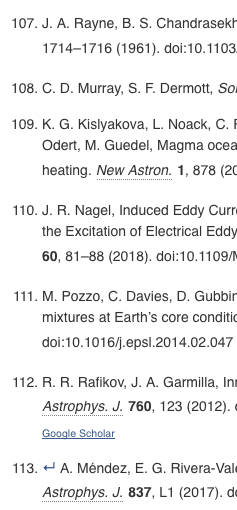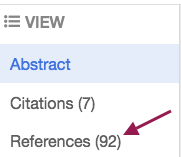 I'm very pleased — and relieved! — to know the commitment to have code cited well carries over to practice and that limiting citations in print format, when this might occur, does not appear to inhibit nor restrict software citation.