The excellent ADASS XXX conference concluded yesterday.
I missed meeting ADASS attendees face-to-face, but was delighted to spend time with them safely online, to learn about their projects and research, to talk about software and data, to share what the ASCL has been doing, and to meet old and new friends. The all-virtual conference was just about perfect; the technology set-up was excellent, providing opportunities to see sessions as they happened or at a later time on video, ask questions, comment on and discuss what was presented, and have one-on-one or small group video calls. The schedule was easy to keep track of, as one could subscribe to the schedule and get updates to it (mostly additions) immediately. Support was extremely responsive; an online Help Desk provided answers to queries almost immediately. There was even a conference photo!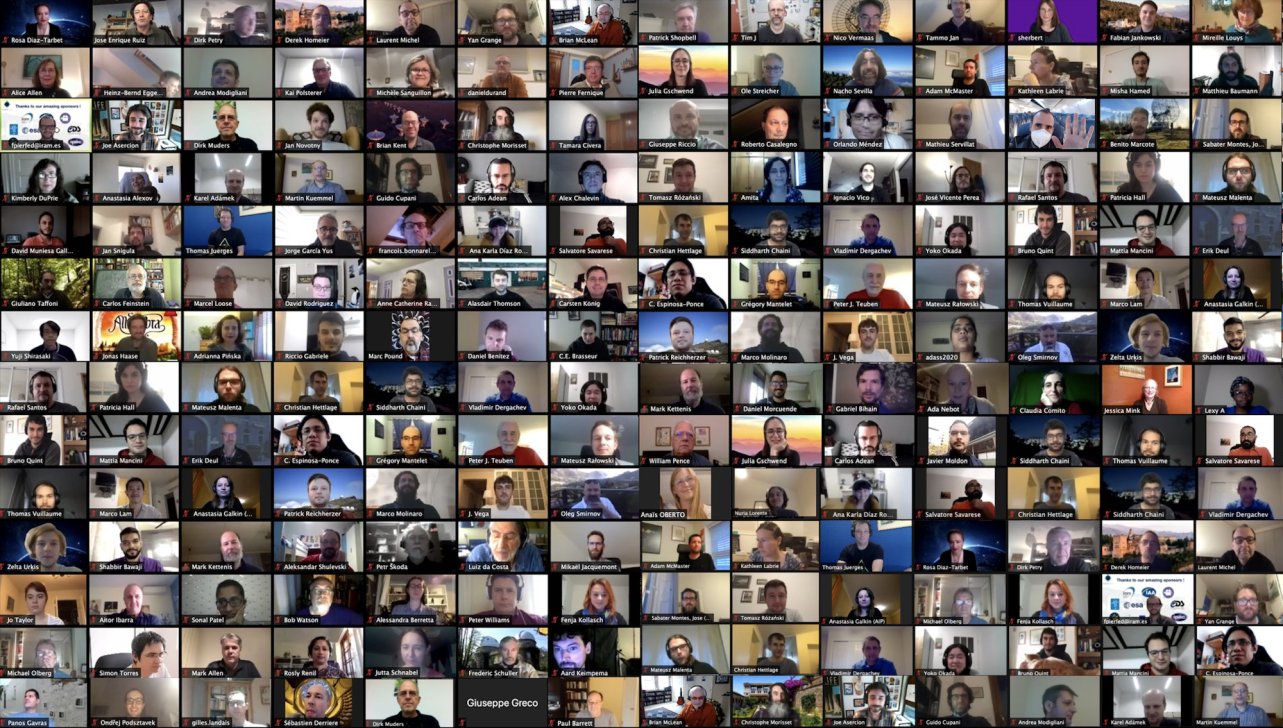 Poster presenters were invited to record and upload a lightning talk — no more than three minutes — for their posters; two-minute lightning talks via Zoom were also arranged at the conference. The ASCL presented a poster on Making organizational software easier to find in ASCL and ADS; the hastily-put-together lightning talk presented at the conference for this poster is below.
ADASS attendee Simón Torres offered to download all the pre-recorded lightning talks and stream them during the conference, so a Poster Video Watching Party was scheduled for Wednesday afternoon. The stream was great fun to watch! It was interesting, too, to see all the different ways people presented their lightning talks.
What a great conference this was! I look forward to next year's!